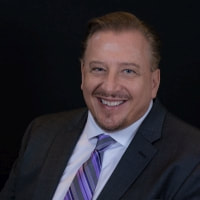 Brett HillExperience
For 20 years Brett Hill has successfully practiced law in Fort Collins and the Northern Colorado area and become one of the leading
Estate planning
and
Probate
attorneys. His practice was established at his family firm, Hill and Hill LLC, a Martindale-Hubbell
top rated firm for decades in Fort Collins
.
He represents several successful Fort Collins businesses and does all of their
Contract and Corporate work
. He also is the
lawyer for a local Homeowners' Association
and has recently been involved in
protecting Homeowner's Rights in disputes with HOAs
. He is the one that you will want to contact about any
Land or Property dispute
.
Education
Northwestern School of Law at Lewis and Clark
, Portland, Oregon 1994
Washington University
, St. Louis, MO Master's degree Chinese language,1997
University of Colorado, Boulder, 1989 (Cum Laude)
Poudre High School,1985 (Valedictorian)
Memberships
Larimer County Bar Association
Bar Admissions
U.S. District Court - Colorado
Philosophy
Brett's main goal is to
do what is best
for his clients.
Brett's
honesty
and sometimes
blunt evaluation of legal issues
is his greatest strength. If he thinks that a case will lose in court or will not be
cost effective
he always lets clients know up front. Brett has even been known to refer clients to a different attorney if a case is out of his expertise so that a client will have the best possible result. Brett takes time to
listen to his clients
and will modify work that needs to be done to
fit into a client's timeline or budget
. This is what makes him an
effective lawyer and instills devotion from his clients. History
Brett comes from a
long tradition of accomplished Hill men
. He is the fourth generation serving Fort Collins. His great grandfather,
William S. Hill
, was a member of the United States House of Representatives from Colorado's 2nd congressional district from 1941 to 1959. Brett's grandfather, Alden T. Hill, was a prominent attorney in Fort Collins for more than 60 years.
In July 2009 Alden T. Hill was featured as "One of the Six Greatest Lawyers in Colorado History." Alden T.'s philosophy on life and on business can best be summed up with a quote from that article: "Alden T. never sought fame or fortune. His idea of a life well lived was measured by his service to his clients and to his community." (The Colorado Lawyer. July 2009. Vol.38, No.7, p.43). Alden T and his son, Alden V., eventually established Hill and Hill LLC which served the local area for more than 80 years. Brett was a part of that tradition from 1997 to 2015 when he established The Hill Law Firm LLC to ensure that clients would have the same quality legal services continued.
Brett "inherited" Alden T's clients after he passed away peacefully in his office chair in 1998. All of Alden T's clients and many family friends say that Brett practices law and has the same
loyalty and devotion
as his grandfather and many clients have become close family friends.
Family/Hobbies
Brett is a devoted husband to Kristy Hill (our office manager) and father of three, a past soccer coach, a former youth group leader at a church in town, prior committee member for the city of Fort Collins, a guitar player, a painter, and teacher. You will find his colorful impressionist paintings hanging around the office and probably a guitar in the corner. Clients are always surprised at how
easy it is to talk to Brett
and get advice because
he does not fit the lawyer stereotype
.
---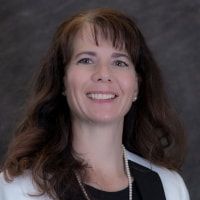 Susan Dinkel

Susan Dinkel is Brett's legal assistant. Susan is a Fort Collins native who is the mother of two and soon to be grandmother of two. She graduated from Poudre High School in 1984 and is married to her high school sweetheart, Tim.

Brett and Susan have worked together since Brett began practice in 1997 at Hill and Hill LLC. Together Brett and Susan work effectively and efficiently. Susan is the bookkeeper for the HOA that Brett currently represents and was the former bookkeeping secretary for Pleasant Valley and Lake Canal.

Susan is familiar with the Probate Process and Court filing. She is detail oriented and a valuable part of The Hill Firm. It will be either Susan or Kristy who will answer the phone when you call in and she will be sure to remember your name and case. Susan will be the one who notarizes your Will, files your court documents and makes your appointments.

---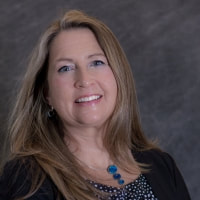 Kristy Hill

Kristy is Brett's wife and will probably answer the phone when you call in. She is the office manager and bookkeeper. Any questions about billing or general questions will be answered by her. Brett and Kristy have been married over 25 years and for 20 years she was a stay at home mom.

Although Kristy has a degree in English and Education from the University of Colorado, Boulder she was mentored into her current position by Brett's Mom, Janice Hill at Hill and Hill LLC. Janice suddenly passed away in January of this year and Kristy had a crash course in filling her shoes.

Janice was very social and congenial. She was known to hug clients when they came in as they had come to be her friends. Kristy follows in this same tradition in that she believes it is important to get to know people. Her philosophy is that people are like paintings if you take the time to sit down and actually look and listen to people you will find that people have rich and diverse lives—people are interesting. Working with and getting to know clients are her favorite part of her job.

---